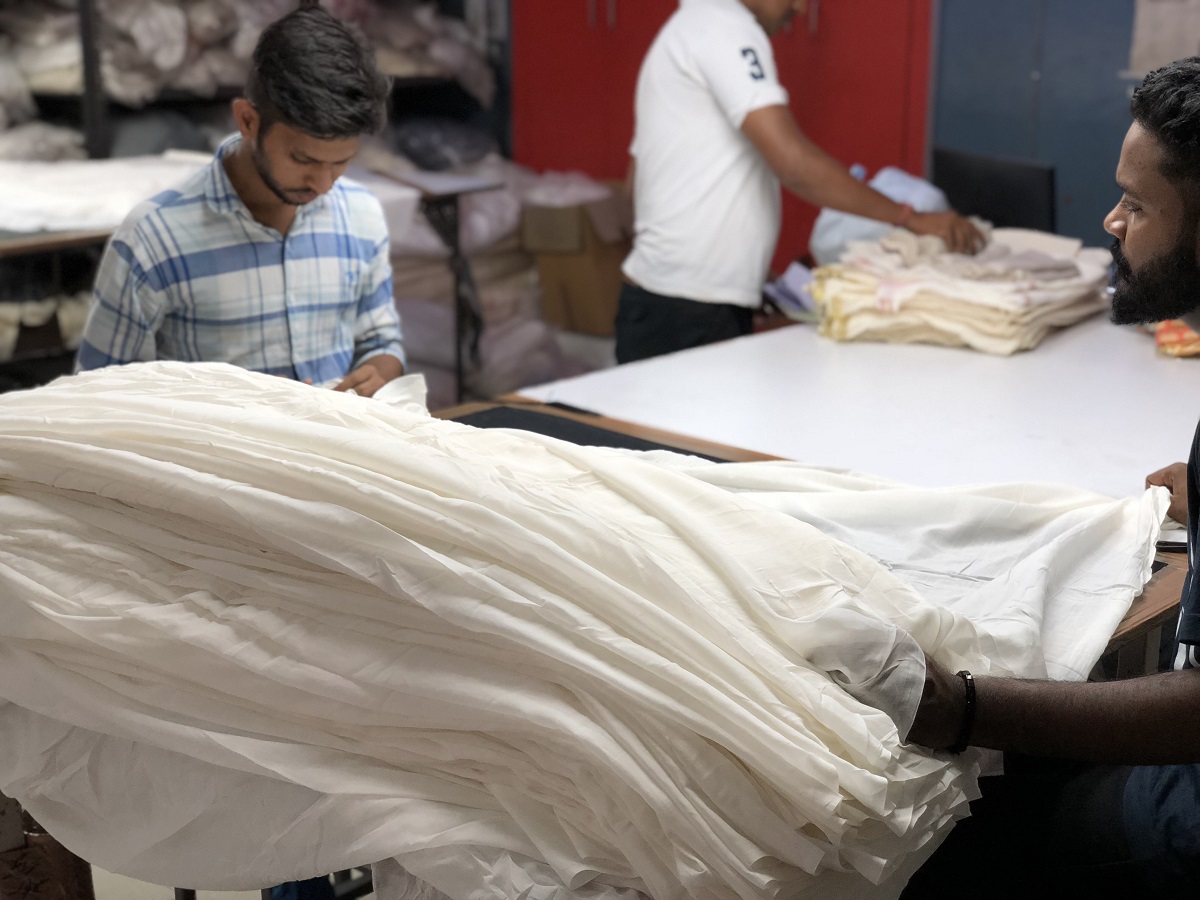 Inspection of Fabric
The goods are well inspected for all kinds of physical damage. During this process the quantity received is checked against the quantity mentioned in delivery challan. Any unusual damage and shortage is reported to the client.
Pre-Treatment
After physical inspection, the fabric is sent for coating or Padding. This process is essential for all non-polyester fabrics. During this process, the fabric is coated with chemicals & prepared for printing. A special recipe of chemicals along with other salts (e.g. urea, alginate) are used in this process. Although we chemically coat the fabric, printed fabrics are proven to be harmless to the environment and human skin. The chemicals used in this process are sourced from the best and most reliable companies in the market like RESIL and CRODA.
Printing
Once the fabric is treated with chemicals, it can be directly printed. Inkjet printing machines are used to print the fabrics. In digital printing, reactive dye inks are used which are Azo free and conform to all international quality control standards. The printing is done on Japanese machines using Japanese ink and the entire process is eco friendly.